On Wednesday, May 19th from 2pm to 6pm at Parkview Chiropractic Clinic we will be enjoying the food of Taqueria Los Paisanos and offering adjustments.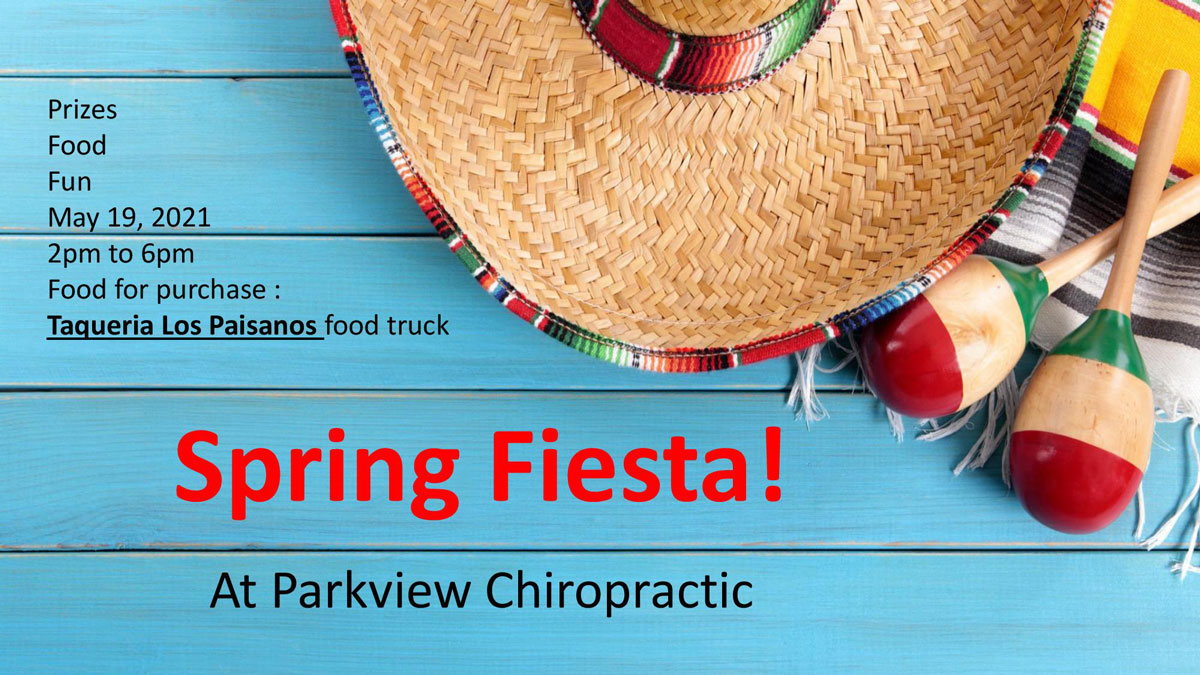 We will also be discussing our newest service, Zing Performance. It's a system that can reprogram your brain to enhance your function.
Lastly, we know that is has been a while since we've some of you, and you are missed. Please do call and schedule a chiropractic adjustment to ensure your immune system is healthy!
Please give us a call to schedule an appointment or to learn how to get more Zing in your life.