Parkview Chiropractic Clinic Reviews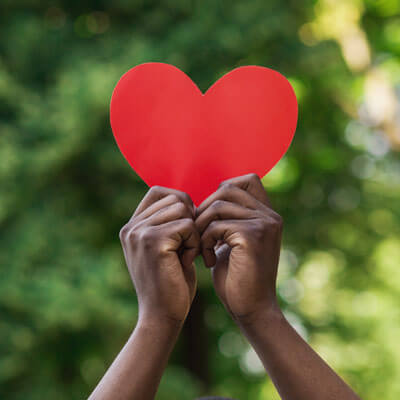 What Our Oakdale Patients Say
At Parkview Chiropractic Clinic we love when patients share with us their feedback and comments after chiropractic care. Please read our patient testimonials below to see what other people have achieved through their tailored treatment plans with us.
Share your stories too! Click here to send us your feedback so that we can help to spread the word about the benefits of natural Parkview Chiropractic Clinic care.
For more information, or to schedule an appointment contact us today.



Would Definitely Recommend
I have always been very skeptical of chiropractors. Dr. Kriva and the Parkview staff have made me feel comfortable, welcome, and hopeful that my chronic neck and back pain can be mitigated or overcome. I have confidence in the skills, approach, and treatment plan laid out, and am excited by some relief I have already felt in my first couple of appointments. I would recommend a friend or family member to Parkview!
– Kirk H.
I Look Forward to My Appointments!
This is the first time I can honestly say I look forward to a doctor's appointment. Dr. Kriva and his staff are genuinely interested in listening to my concerns and addressing a lifelong condition with solid information and treatment, with confidence and good cheer!
– Carol B.
The Staff is so Positive and Friendly
I have been to at least a half-dozen chiropractic clinics in my long life. Yours is super. What really makes it stand out is the positive attitude and friendliness that your staff shows. The doctors actually listen to the patient.
– William J.
Inspiring Confidence
Kr. Kriva is thorough and inspired confidence in me that I don't have to live with severe back pain forever. With his help and my cooperation, we can work together toward health!
– Robin M.
I Am Thankful
I am thankful to have found you and your practice. I am grateful for hope, encouragement, and a care plan. I appreciate the kindness and gentleness of you and your staff as I navigated my anxiety about my health. It's early, but I'm already feeling the positives effects of my regular adjustments, which continue to raise my hopes for a good outcome.
– Amanda M.
An Eye-Opening Experience
The difference in my condition is one I could never have imagined! I had become so used to the pain and "making do" with my limited abilities, that being freed of that pain and stiffness has been eye-opening.
– Kris O.
I Felt Comfortable Right Away
Walking into a new health care facility can be a little scary. But from the moment I walked in, I felt comfortable. Everyone really seems to care and they could not have been more helpful. That went a long way in helping me trust that this is the right place to seek care.
– Karen M.
Very Outstanding Patient Care!
The staff from the moment I came through the door was welcoming and professional. Dr. "D" was very good about explaining the options for care as well as the short and long-term care plans. The office personnel where equally outstanding with their professional attitude and "let's make this work for you" approach to patient care. Parkview Chiropractic Clinic has assembled a first-rate team that puts the patient and there needs first!
– Kim K.
From the Beginning I Have Felt Secure
I am only hesitant to be 100% sure I can be helped because SO MUCH hasn't worked before. I have tons of confidence in the abilities of the staff at Parkview! From the beginning I have felt secure at Parkview. Everything is explained so well and I am given time to ask and have questions answered.
– Diane P.
Very Professional
I think the office staff and the doctors are very professional. You can tell they all get along, makes each visit very pleasant. I'm glad I found your office through Dr. D giving back rubs at the Y in Woodbury.
– Sue F.
What Specialists Couldn't
Brought my daughter here because of back problems. I wish I had brought her here two years ago when they first started. It took Dr. D. one visit to find out what two years of specialists couldn't!
– Juli K.
Totally Believe In Chiropractic Care
I totally believe in chiropractic care as the first and sometimes the only place to be for pain. I know and have experienced professional care here and if another medical person or place is needed,the doctors will tell you right away no waiting, no trying this and that, no games. Love them!
– Diane B.
Quality of Life Greatly Improved!
Thank you for taking me from constant pain and discomfort to an improved consistent state of fairly pain free days and sleep filled nights in a short amount of time. My family and friends notice the difference in me, especially my husband! My quality of life is greatly improved = win/win!! Thank you so much!
– Lynn M.

Parkview Chiropractic Clinic Reviews | (651) 578-8588